Underwater Investigations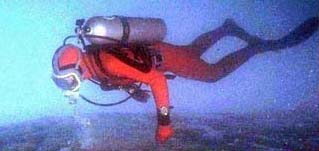 Stormwater Services Group is now providing bottom sediment sampling, underwater investigations, inspections, and recovery for industrial and government clients. Our staff includes divers with US Navy and civilian experience with Underwater Surveys, Search and Recovery, Rescue, Navigation, Nitrox, Deep Air, and Non-Destructive Testing qualifications.
Structures Subject to Investigation
Reservoirs
Dams
Flood Gates
Intake Structures
Spillways
Outfalls
Bridge Supports
Bulkheads
Lake Drains
Other Facility-Specific Structures
Our investigation report will usually recommend improved maintenance, inspection schedules, needed remediation, and other improvements or additional data as neccessary. We can also collect bottom sediment samples, intra-water column samples, conduct hydrographic surveys, replace valves, and recover submerged items. If you have special needs, please contact us to discuss possible solutions.
To receive more information, to request a site visit, or to speak with a stormwater specialist, submit your request here.
Return to Main Page.
Stormwater Services Group, LLC
8916 Oregon Inlet Ct.
Raleigh, North Carolina 27603
Phone: (919) 819-4229
Fax: (919) 661-8108